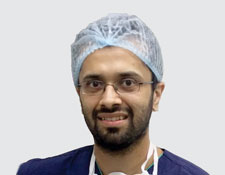 Dr. Amrinder Singh
MS, M.Ch (Urology)
Consultant Urologist &Andrologist
Mobile: +91 99143 65544
Dr. Amrinder Singh is an experienced Urologist and Laparoscopic Urosurgeon with over 14 years of surgical experience practicing at APEX HOSPITAL JALANDHAR . He is an expert in Minimally Invasive Surgery for kidney stone and prostate as well as Laparoscopic surgery. He did his graduation M.B.B.S from Government Medical College Amritsar and post graduation M.S (Surgery) from Sawai Man Singh Medical College, Jaipur. He completed his urology training at the Urology Center, Sawai Man Singh Medical College, Jaipur.

After completing his MCh in urology he was appointed as Assistant Professor at PIMS Medical College, Jalandhar. He set up a unique and comprehensive minimal access stone surgery program for kidney stones in PIMS Hospital , Jalandhar which included PCNL , bilateral PCNL , PCNL in CKD patients , mini PCNL . He then performed many surgeries including Laparoscopic and endoscopic surgeries bringing the latest techniques to Medical College Jalandhar. After working at PIMS Medical College as assistant professor he joined Patel Hospital Jalandhar as a consultant urologist where he was routinely doing all types of major urological surgeries including kidney transplant , Cancer surgeries , Laparoscopic and Laser surgeries . He has a special interest in the management of Male Infertility and Male Sexual Dysfunction . He has presented many papers in National & Zonal urological conferences .

He has developed an advanced and cost-effective Laparoscopic and Endoscopic Surgery program at Apex hospital Jalandhar.

MALE INFERTILITY AND MALE SEXUAL DYSFUNCTION
24 hour DIALYSIS FACILITY
The department of urology at Apex Hospital offers a comprehensive urological service to diagnose and treat kidney stone disease, urological cancers, incontinence, infertility, impotence, female urology, paediatric urology, prostatic surgery and other urinary difficulties.
ADVANCED LASER PROSTATE CENTER
HOLEP ( Holmium Laser enucleation of prostate )
Stitchless, Painless , endoscopic , Virtually bloodless , less hospital stay
Safe and effective even in Low cardiac reserve , COPD, CKD patients
LASER BNI , LASER TURBT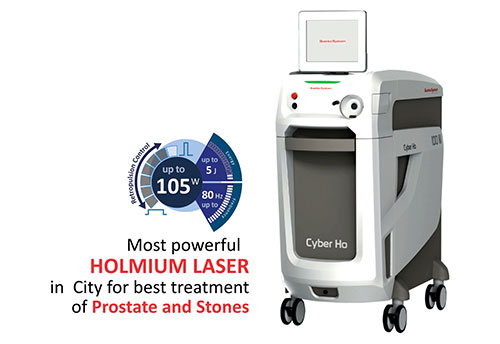 ADVANCED LASER KIDNEY STONE CENTER
First laser in city with master pulse and Vapor tunnel technology for complete control over Stone retropulsion
High power , high frequency Holmium Laser
RIRS - Retrograde intrarenal surgery for kidney stones with laser . No cut , no hole , no stitch surgery mini PCNL / Laser URS
---
1st Center in Punjab with Karl Storz Spies Unit.
1080p, Optical zoom, Image enhancement system
HD recording video and still images for patient record.
Camera has special quality of innovative visualization democrating the diseased area from normal tissues by shifting color spectrum & contrast enhancement & this helps in accurate diagnosis & performing surgery.
The shifting of color spectrum helps in early & easy detection of cancerous lesions.
Bipolar Plasma Resection of Prostate
Plasma is a state of matter like solid, liquid or gas. This technique uses plasma energy to cut the prostate and simultaneously controls all bleeding. This is a low voltage energy (220 – 320Vrem) compared to standard TURP surgery (1000 – 3000 Vrem), and thus decreases complication rate significantly. There is no risk of cautery burns with this technique as was present with standard TURP. This is a clinically proven technique with strong clinical evidence & recommended by American, European & Australian Urology Association.
Safer technique for old and heart patients.
Less catheterization time.
Early discharge from hospital.
Economical to the patient.
No risk of cautery burns.
HD images of surgery for the patient.
Risk of hyponatremia very significantly decreased compared with standard TURP
Bipolar Saline TURBT (for urinary bladder tumors)
Less blood loss.
Easy and early detection of cancerous tissues by shifting color spectrum using Karl Storz HD Cam.
More complete resection of tumors.
Less risk of obturator jerk, hyponatremia.
No risk of cautery burns.
Percutaneous renal surgery
Here 1 cm hole is made in kidney to remove stones after breaking it into smaller pieces. There is a minimal pain and discomfort and patients can go home in 48 hours. Even bigger stones and stag horn stones can be safely managed with this modality. Some of the patients may also need help of lithotripsy to get complete stone removal.
Minimally Invasive surgery (Keyhole or laparoscopic surgery) equipped with:
Harmonic scalpel GEN11 with enseal vessel sealer.
ERBE biclamp 7mm vessel sealer.
Most of the urological surgery can be performed by keyhole surgery. Most of kidney surgery whether it is for benign disease or for cancer can be safely performed laparoscopically. In the same way many other urological cancer surgery like prostate cancer or ureteric cancer can also be done without cutting the abdomen. Apex Hospital offers all kinds of laparoscopic surgery for urological disease. Major advantage is less pain, small scar or no scar, early discharge and early return to work.
Female Urology
Urinary incontinence (urinary leak) and other urinary problems like urgency (going to the toilet frequently) and stress incontinence (leaking of urine with cough and laughing or straining) can be investigated and treated with minimally invasive methods.
Paediatric urology
Children suffer from various urological problems, which needs investigations. Most of the problem again can be managed by endoscopic and laparoscopic methods.
Reconstructive urology
Many reconstructive urological surgeries like pyeloplasty, urethral stricture surgery, hypospedias surgery and other congenital disorder are reconstructed routinely. Some of these reconstructive surgeries are done by keyhole surgery.
TRUS Biopsy of Prostate
Uroflometry / Digital IVP, RGU, Cystourethrogram