The Department of General & Laparoscopic Surgery is Headed by Dr. Ranbir Singh (M.S; FAIS) Who completed his masters in surgery from Govt. Medical College Hospital in December, 1980. He worked as Senior Resident (General Surgery) at Govt. Medical College, Amritsar and learnt the art of doing Oncosurgeries during that period.
He did training in Laparoscopic Surgery in 1983 and was a pioneer in starting laparoscopic surgery in Govt. health services & trained many doctors in this field. He has special areas of interest in General Surgery, Laparoscopic & Endoscopic Surgery, Endourology, Onco & Trauma Surgery.
Has 11 Publications to his credit in various journals and has attended many live operative workshops and conferences.
Conducted Live Operative workshop in Apex Hospital & Maternity Home on Total Laparoscopic hysterestony & other Gynae Laparoscopic procedures related to infertility.
Awarded fellowship of the Association of surgeons of India in 1998.
Elected as fellow of the northern chapter of ASI.
Life member of association of Indian Gastrointestinal Endo Surgeons.
Was awarded Ambassador for Peace by Universal Peace Federation – inter Religious & International federation for world peace.
Served in Punjab civil Medical services as head of surgery dept. in 400 bedded district hospital for 20 years. In addition served as head of district hospital for 5 years and head of district health services for 2 years.
The Department of Surgery at Apex Hospital is a well established unit with facilities to carry out full spectrum of surgical procedures and well equipped to provide critical care to patients of high risk.

The following surgeries are regularly performed:
Kidney, ureter, urinary bladder stones & growths (tumours), Prostate (benign/ malignant), testicular swellings & tumours, hydrocele.
Gastro intestinal Surgeries esp. Gall bladder stones, Stomach, Intestine, Liver, Spleen, Pancreatic surgery, Appendix, Hernia, Hydrocele, Vasectomy.
Surgery for all Gynaecological diseases, uterine fibroids, Ovarian Tumours, Prolapse uterus, Ectopic pregnancy, Tubectomy & Tubal recanalization.
Breast lump Surgery (Benign/Cancerous).
Varicose veins Surgery.
Thyroid Surgery.
Pile, fissures & Fistula Surgery.
Colorectal benign & Cancer surgeries.
Paediatric surgeries for congenital hernias, hydrocele, meningocele, abdominal tumours & appendix.
Emergency surgeries for abdominal trauma, intestinal obstruction, gut perforations & chest injuries.
For performing safe Lapraoscopic Surgeries, the hospital is fully equipped with Storz High Definition Image I HD SPIES Camera
The Camera has the following special features: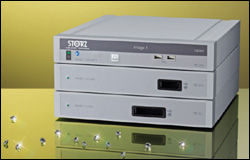 Best HD camera available with 1080p optical zoom & image enhancement system with full HD monitor & HD recording video and still images for patient record.

Camera has special quality of innovative visualization democrating the diseased area from normal tissues by shifting color spectrum & contrast enhancement & this helps in accurate diagnosis & performing surgery.
The shifting of color spectrum helps in early & easy detection of cancerous lesions
For performing bloodless & accurate General & Laparoscopic Surgeries the department is fully equipped with the following: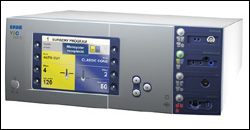 ERBE Vessel sealer VIO 300D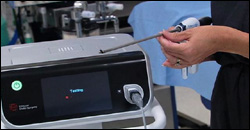 Harmonic Scalpel generator with Enseal
ERBE Bipolar Plasma resection for prostate (Turis), bladder growths (TURP, TURBT) & Hysteroscopic Surgeries.
Anesthesia workstation.
High end patient monitor with Eco2 monitor.
Department is doing regularly Laparoscopic & Endoscopic Surgery procedures for:
Stone diseases (Gall bladder, Kidney, Ureter, bladder)
Gynae infertility related surgeries for uterine myoma's, endomet riosis, Hysteroscopic procedures (Diagnostics/Operative).
Gynae surgeries – Total Laparoscopic Hysterectomy, NVDH.
Prostate surgery, Kidney & Urinary bladder Tumors.
Appendix, hernia repair.
Other Abdominal Surgeries.
Bariatric Surgery.